15 Nov 2021
Live from COP26: A cloud's eye view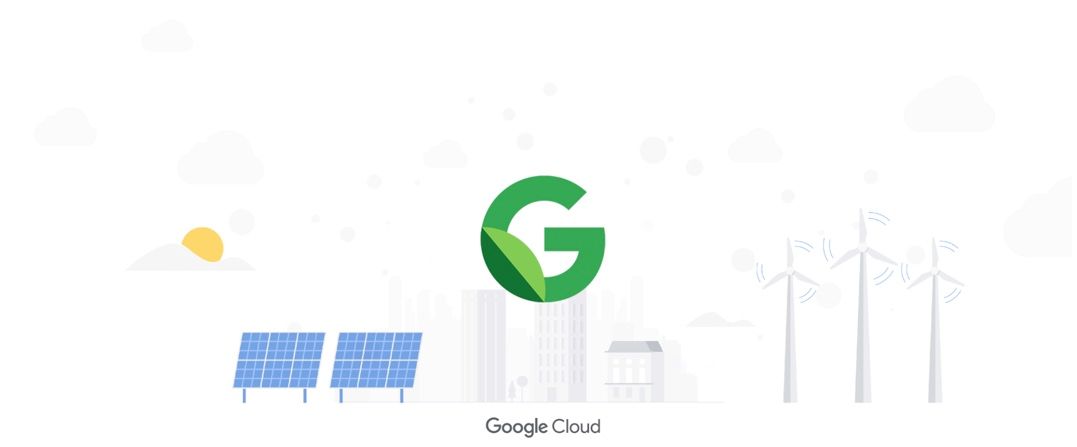 At Google, we're keenly invested in preventing the worst effects of climate change, and helping our customers use Google Cloud technology to build a more sustainable future. We're watching with interest the goings on at the 2021 United Nations Climate Change Conference, or COP26, when representatives from countries and organizations around the world - including Google Cloud - will gather for the first two weeks in November in Glasgow, Scotland for the latest round of climate talks. Bookmark this blog as Google sustainability experts bring their perspective on developments discussed there as they pertain to cloud computing. Catch the event for yourself on Youtube and Google Arts & Culture.
COP26 is a wrap so let's get solving
Monday, November 15, 2021
Chris Talbott, Cloud Sustainability Lead
This past weekend the Glasgow Climate Pact was signed, keeping the possibility of limiting global warming to 1.5 degrees alive. Over 200 countries signed the agreement, which builds on progress made throughout the event on curbing deforestation, reducing methane emissions and accelerating the transition to carbon-free energy.
As we look out, it's clear that collaboration between governments, the private sector, activists, creators and youth leaders will be key to achieving a more sustainable future. The message at COP26 was so powerful because of the diverse set of voices sharing it, and the urgency behind their message.
For our part, we had fun at COP26 bringing an array of perspectives, sharing onsite learnings, customer best practices and technical solutions for climate change. Over the course of two weeks, we published 6000+ words in 11 posts from climate scientists, CTOs, developers, marketers and technical directors. To save you the scroll time here are all our blog posts from COP26:
Invest in nature to win on climate change - Jen Bennett, Director, Office of CTO, Google and Nithya Sowrirajan, Director, Global Solutions, Google Earth and Earth Engine
A global data commons can empower local climate decisions - Jason Hickey, Software Engineer
The role of the private sector in scaling clean energy solutions - Amanda Peterson Corio, Head of Data Center Energy Development, Google
How climate scientists are using cloud computing to predict the future of our planet - Tricia Davis-Muffett, Director, Public Sector Marketing, Google Cloud
Developing apps that support our natural world - Alexandrina Garcia-Verdin, Google Cloud Developer Advocate
Can't miss experiences from the Green Zone at COP26 - Camaryn McKenzie and Denna Nazem, Associate Product Marketing Managers, Google
New partnerships set a course for clean energy progress - Fabien Vieau, Regional Director, European Data Center Energy and Sustainability
Supporting the net zero agenda as technology leaders - Paul Frost, Chief Architect, Wholesale Banking Technology, HSBC
Accelerating sustainable finance with technology - Jeff Sternberg, Director, Office of the CTO, Google Cloud
New momentum for 24/7 carbon-free energy - Devon Swezey, Global Energy Markets and Policy Lead
At COP26 we'll be watching the world turn ambition into action - Chris Talbott, Cloud Sustainability Lead
At COP26, we also recommitted to our sustainability goals: driving decarbonization on a global scale, helping cities, businesses, governments and over a billion people take action on climate change. Ahead of COP26 we made our own net-zero announcement, extending our operational sustainability commitments. We also published our 2021 impact report for Environmental Insights Explorer, outlining how we're helping more cities take action against climate change with maps and AI. And we were proud to see 20 new signatories to the 24/7 CFE Compact, a multi-stakeholder effort organized by Sustainable Energy for All to accelerate decarbonization of electricity grids across the globe.
We're also continuing to help Google Cloud customers become more climate-resilient and reduce their environmental impact. As we said repeatedly throughout the week, a better understanding of our planet can help businesses make the sustainable choice the more obvious choice. Last week we published a new paper with KPMG Cloud on helping financial services companies close the disconnect in environmental, social and governance (ESG) data. With a better understanding of ESG data the industry can help mobilize finance towards more sustainable investments. The same can be said for industries like retail, manufacturing and CPG, some of whom are already using earth datato better manage natural resources.
Coming home from Glasgow we're more inspired to apply Google Cloud technology to the toughest climate challenges our customers face. With our nations' collective global targets in place, and an explosion in individual commitments for businesses, it's time to get solving.
More informations find here: https://cloud.google.com/blog/topics/sustainability/thoughts-on-cloud-and-climate-change-from-cop26