12 Apr 2022
Interview with Eric Menges, President & CEO of Frankfurt RheinMain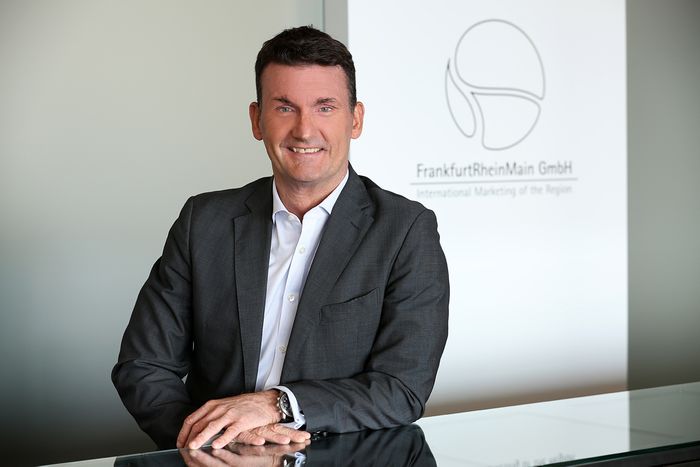 Why is Frankfurt the centre of Central Europe's digital transformation?
Frankfurt is the financial centre at the heart of Europe and was early to create a digital infrastructure framework for this sector. Frankfurt is home to DE-CIX, the world's largest internet connection point in terms of data throughput. Major companies from all over the world have realized the importance of this infrastructure to meet the demands of their customers. Meanwhile, the data centre boom has spread from the city out to the whole region, Frankfurt RheinMain. The past two years of the pandemic have shown what a crucial competitive advantage this infrastructure provides and how this backbone of digital transformation greatly increases our chances as a future-oriented location.
How much more growth can we expect in the region in the coming years?
In this respect, the Frankfurt RheinMain location will continue to grow. Perhaps not with the intensity of past years, but of course the demands on capacities will continue to increase. Since we are now experiencing a certain shortage of available land in central locations, the entire region will have to deal with this demand.
What makes Frankfurt so competitive against other big cities like London & Paris?
Even in pandemic times, many global powerhouses have chosen Frankfurt RheinMain as a location for operations. London and Paris are and will remain important centres, but we are well positioned. In terms of data centres, we are ranked second only to London. The location is comparatively inexpensive; we offer high-quality office space at affordable prices. And we are a region with a strong welcoming culture, which has made us one of the most international regions in Europe. The region's outstanding quality of life also contributes to this.
Why are technology events, such as Cloud Expo Europe, so important to the city and the sector?
We need such formats to communicate our excellent location advantages. After all, it's not just the financial sector or data center operators that benefit from them. We have one of the most important pharmaceutical clusters in the world and are also strongly positioned in the automotive and IT sectors. Ultimately, companies in all industries benefit from a fast and reliable data infrastructure. With events like Cloud Expo Europe, we are viewed on an international platform, and that of course helps us to position the location in the best possible way for the future.
If you want to hear more from Eric Menges, please feel free to listen to our podcast below.
Cloud Expo Europe Frankfurt returns to Messe Frankfurt on 11 - 12 of May 2022. Don't wait - register now!