15 Jan 2021
Holistic Data Management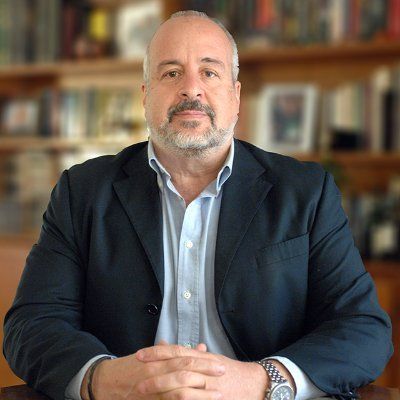 In this era of data-driven companies, there is a lot of talk about data management, but it is my impression that we do not talk about it in a perfectly harmonious way, that we privilege some aspects of the phrase at the expense of others, which are taken for granted, if not ignored.
What is Data Management?
Managing data means having control over it. It means knowing what happens, what happened, and what could happen. This control, however, must not be interpreted in a reductive way. We cannot think of it only in terms of security or authorization, but also as the ability to ensure that the data is used in accordance with rules, and to ensure that the capital it constitutes is used in the most fruitful possible way. We must also think of this control as the way to make data accessible and available to all, understandable in meaning, and effectively consumed, so as to achieve a true data democracy that can overcome cultural, organizational, or technological barriers.
If we accept this broader definition of data management (and I cannot see how we can do otherwise), apply it to the entire data lifecycle, and also accept that it needs to address both control over data and its use, without merely addressing the technological aspects, then we should begin to feel that a holistic approach to data management is one that we should pursue.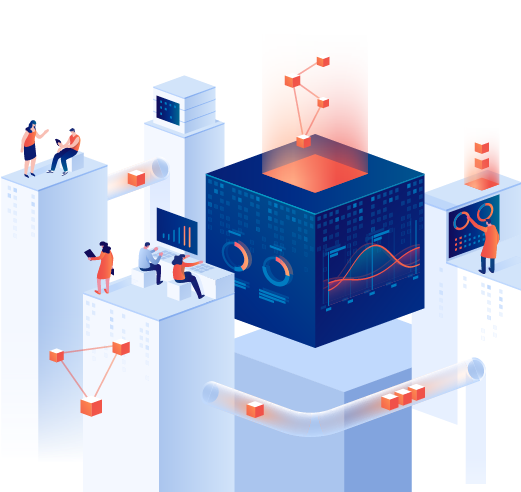 A Holistic View
The holism in such an approach should not be a simple overview of a system made up of individual parts, but a true holistic system that accords with its true meaning. It should be a system whose functioning cannot be reduced to the mere sum of its parts, but one that feeds on their mutual interaction, according to the spirit that sees strength not as resulting from individualities, but from their mutual connections.
With this interpretation, a data management system crosses the boundaries of a software solution made up of a set of functionalities, which operate in a deterministic way, each according to its own responsibilities, and becomes a complex system, made up of both technology and people. In such a system, the interactions between people, their organizational positions, and their cultures, represent the delta between what can be explained a priori, by the individual functions, and what instead results from integrating the system in a specific business context.
According to this approach, data management is no longer a collateral activity, which supports the use we make of data, but becomes an integral part of it in an indistinguishable way. It is not something that can be inserted and grafted onto our use of data, as if this may not even exist. On the contrary, it is an osmotic discipline, one that lives on a continuous, bidirectional exchange, receiving what is needed to manage the data and returning what is needed to consume it in the best possible way.
A Holistic Data Management Solution
In this holistic scenario, where each component performs its tasks, feeding themselves and feeding the others, data virtualization plays a primary role, proposing itself, in line with its fundamental principles, as an element of control, security, simplification, and consumption, in a harmonious way:
It is a control element, because everything that takes place through it is always recorded;
It is a security element, because what its users can do is consistent with the policies that define roles and authority;
It is an element of simplification, because it enables users, on the one hand, to reach data wherever it may be and in whichever format, taking on all of the technicalities that this entails, and providing a representation of the data according to a unique syntax, typically the relational one, managing the necessary translation and, consequently, relieving users of the need to know different representation models, and on the other hand, to make available, in the spirit of the same principles, everything that comes to life inside the data virtualization platform, according to that sound principle that tells us that there is real simplification only when it pervades every aspect of the system to which it refers;
And finally, it is an element of consumption, not only because it represents a unified path of passage for the data, from its original sources to the points of consumption, but above all because it centralizes the representation of data, guaranteeing that an awareness of what data is available, a prerequisite for using data effectively, enables all subsequent modeling activities as well as the creation of new information constructs, which organizations need to correctly conceptualize the operational contexts of their users.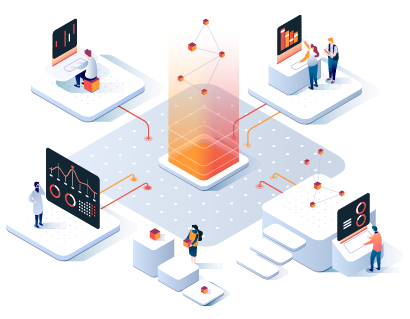 In taking care of these different data management dimensions in a harmonious and integrated way, data virtualization makes it possible for them to interact, and this interaction is the foundation for a broader vision of data management. It no longer needs to refer solely to the individual features that give value to the system, but also to the ability to manage data all-around, management that takes place under the surface, as if the user has no perception of it, which lets users focus on what they want to do with the data, knowing that whatever they do will happen in line with the policies that their companies have put in place.
A Broader Definition of "Data Management"
In conclusion, I'm making an appeal for a new and different reading of data management, one that is fully integrated with the use of data it refers to, so integrated that it is not even perceivable by users, who will be able to appreciate its presence only when, for whatever reason, it goes missing, because, as it is often said, "We only know what we have when it's gone."
About Denodo
Visit Denodo at Big Data & AI World Frankfurt
Denodo is the leader in data virtualization providing agile, high performance data integration, data abstraction, and real-time data services across the broadest range of enterprise, cloud, big data, and unstructured data sources at half the cost of traditional approaches. Denodo's customers across every major industry have gained significant business agility and ROI by enabling faster and easier access to unified business information for agile BI, big data analytics, Web, and cloud integration, single-view applications, and enterprise data services. Denodo is well-funded, profitable, and privately held. For more information, visit www.denodo.com.

About the Author:
Andrea Zinno, Senior Sales Consultant, Denodo
Andrea Zinno is 58 years old, married with two children, has worked for more than thirty years in Information Technology, where he has held several roles, firstly as a researcher in Natural Language Processing, Knowledge Representation and Machine Learning and then, focusing on the Public Sector, has been firstly a Sales Executive, then a Business Development Manager, dealing, finally, with Innovation and Digital Transformation, collaborating with the main institutions, in particular the Tax and Social Services areas, in their transformation paths regarding Citizen Experience and Advanced Data Analysis.