25 Apr 2023
EDB Delivers a No-Risk Way for Enterprises to Leave Oracle for Postgres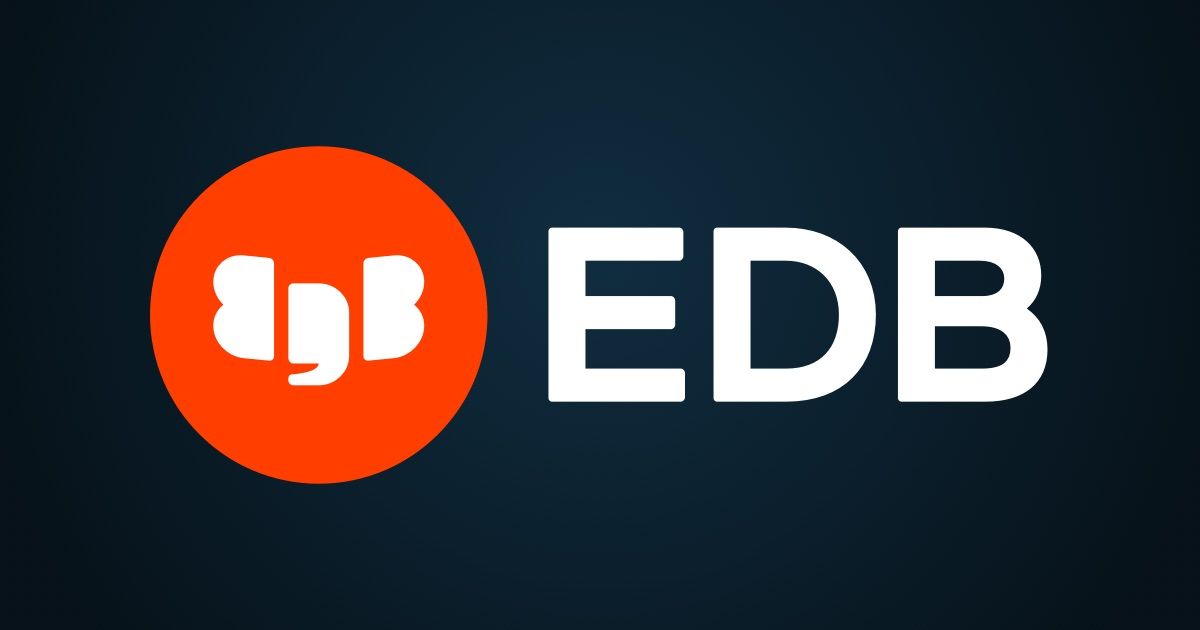 EnterpriseDB ("EDB"), the leader in accelerating Postgres® in the enterprise, today announced its EDB Guaranteed Postgres Migration program to help qualifying organizations easily migrate from Oracle databases to Postgres, the most used, loved and wanted database according to Stack Overflow. This groundbreaking program empowers enterprises to break free from the constraints of legacy database providers and unlock the unparalleled performance, scalability, security, and cost-saving benefits of Postgres.
As enterprises increasingly seek cloud-based database solutions, Postgres has emerged as a top choice due to its unparalleled flexibility, portability, and ability to run on any cloud platform. However, many organizations have been tied to Oracle-based applications, burdened by exorbitant costs, inflexible contracts, and limited performance. EDB's Guaranteed Postgres Migration program provides a seamless and efficient path for these organizations to migrate to enterprise-grade Postgres, enabling them to build new cloud-native applications while transitioning existing applications and realizing significant cost savings.
"There is a long list of reasons why Oracle customers are making the Postgres move with EDB," said Celest Turner Hall, Senior Vice President of Product Marketing, EDB. "Since inception, EDB has invested in Oracle-compatible Postgres, with cornerstone products like EDB Postgres Advanced Server (EPAS) that deliver replication as well as enhanced security, productivity and performance. With the EDB Guaranteed Postgres Migration program, we have removed the most significant barriers to moving off of Oracle while providing customers with industry-leading professional services and unmatched Postgres expert support."
EDB offers a range of plans, from Postgres in a self-managed private cloud, to a fully managed public cloud database-as-a-service with EDB BigAnimal. With the EDB Guaranteed Postgres Migration program, qualifying businesses will experience the following benefits:
Zero-risk migration service: EDB will ensure that customer's migration expectations are met or there are no associated costs.
Significantly faster migration: EDB helps most customers migrate schema and data from Oracle in twenty days or less, minimizing downtime and disruption.
Industry-leading Postgres and Oracle migration expertise: EDB is the leading contributor to Postgres technology and provides no-cost professional services, thus reducing the customer burden of upskilling, troubleshooting and manual translations.
Oracle compatible Postgres: EDB's flagship product is the industry leading Oracle compatible Postgres database, which means developers and DBAs can hit the ground running.
Free migration for first application: EDB offers a complimentary migration for the first application, enabling organizations to experience the benefits of Postgres with minimal upfront investment for new migration customers.
The EDB Guaranteed Postgres Migration program sets a new standard for enterprises seeking to migrate from Oracle to Postgres, providing a risk-free, efficient, and cost-effective solution. With EDB's expertise and commitment to customer success, organizations can confidently embrace the performance, scalability, security, and cost-saving advantages of Postgres for their database needs.
"We know of a number of Oracle users who would like to try PostgreSQL for at least part of their existing database workload but are put off by the risk and expense of conversion," said Carl Olofson, Research Vice President, IDC. "Although EDB offers a solid enterprise-grade platform with EDB Postgres Advanced Server and native public cloud support with BigAnimal, database migrations are often fraught with complications. Such users should find EDB Guaranteed Postgres Migration to be just the thing to initiate their journey to PostgreSQL."
The EDB Guaranteed Postgres Migration program is available now for qualifying organizations. To learn more and get started, visit the EDB website or contact EDB at https://info.enterprisedb.com/EDB-Contact-Us.html