08 May 2023
DBaaS Navigator: Easily find the best cloud database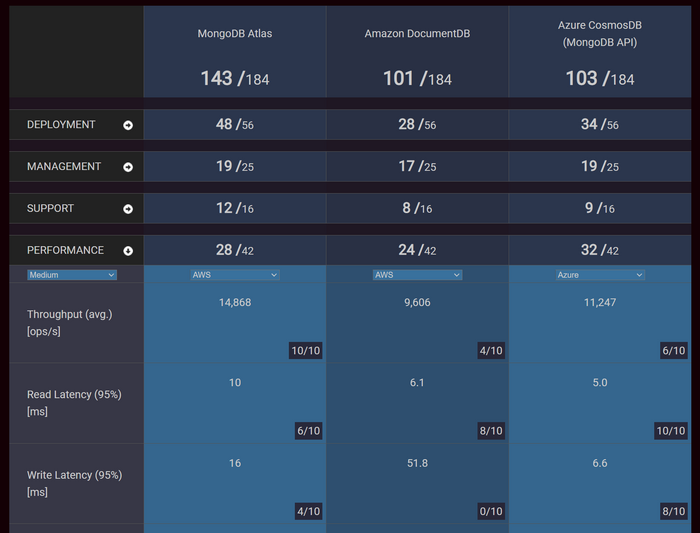 benchANT GmbH releases the first version of its DBaaS Navigator, today. The DBaaS Navigator is a freely-accessible tool for comparing current Database-as-a-Service (DBaaS) products - with more than 50 weighty technical data points.
Database-as-a-Service is considered the future of database management. Compared to self-managed databases - whether in the cloud or on an on-premises infrastructure - they offer clear operational advantages and, in many cases, a better cost-benefit ratio.
This makes it even more important to decide on and compare the best DBaaS solution, both from a technical and a price-performance perspective - especially since there is now a wide range of DBaaS products on the market for the most popular database technologies.
Dr. Daniel Seybold, CTO of benchANT says: "There are numerous DBaaS products for each database technology, which differ greatly both technically and in price-performance. In our consulting projects, we have worked out these differences and are now presenting the results publicly."
The DBaaS Navigator enables transparent decision-making and compares over 15 popular DBaaS products in over 50 data points in the following dimensions in the first release:
Deployment: technical features of the DBaaS solution.
Management: Management features and compliance issues
Support: Analysis of support and service level agreements
Performance: Comparable, independent performance measurements
Pricing: Comparable cost projections and performance/cost estimates
Listed are well-known DBaaS products for PostgreSQL, MySQL, Cassandra and MongoDB from well-known providers such as AWS, MS Azure as well as the DBaaS offerings of the database manufacturers such as Couchbase Capella or MongoDB Atlas. In the coming weeks, benchANT will continuously expand the Navigator to include more DBaaS products and performance numbers. The data presented in the DBaaS Navigator will also be updated at regular intervals.
Link to the DBaaS Navigator:
https://benchant.com/navigator/dbaas