18 May 2020
Covid-19 Tracing Apps: How to Maintain Privacy and Freedom During This Crisis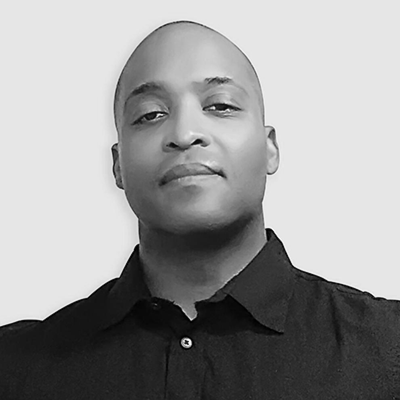 In this Corona Virus (Covid-19) crisis we want to empower people, through technology to ensure Covid-19 tracing apps help curve the pandemic, and not their privacy, rights, or freedoms.
Pulitzer Prize winning author Alice Walker once said "The most common way people give up their power is by thinking they don´t have any."
1600 Avenue, a 501c3 non-profit organization in partnership with Redmorph is launching a free public service website that will analyse the flood of Covid-19 apps that are being released.
Google & Apple: Is it true love?
We cannot afford blind faith in governments, private sector corporations, or freelance developers to provide guidance on which apps to use to help society return to normal. But that seems to be society´s current path. One example of this path is the Google-Apple partnership to develop an API project that would allow health organizations and developers to integrate Covid-19 tracing capabilities into existing apps.
At heart, I am an idealist and the idealist in me wants to believe that this bromance between Google and Apple is true love, at second sight. That this love affair developed from a shared desire to use technology for good and to help flatten the curve of this pandemic health crisis we are facing.
The best part is that all involved pledge their "commitment to privacy-conscious" tracing tools. Can you imagine, the World Health Organization (WHO) being able to have smartphones (worldwide) equipped, with apps capable of short-range transmission of anonymous IDs to other devices?
If a digital match is found, with another device owned by a user who has tested positive for Covid-19, a notification will be provided. This of course followed by responsible self-quarantine.
APIs yes - but no oversight for users
Presently, governments, private companies, and freelancer developers are creating and launching apps, targeting people across the world. These are not just contact tracing apps, but also symptom checkers and general information apps.
Some apps will use the Google and Apple API to integrate Covid-19 tracing, while some will be developed without any oversight or guidelines.
Either way, users will first, not know for certain which data will be tracked and stolen, and second, if they should "trust" these apps. In determining which tracing apps to use and allow into our personal space and lives, we need a fact-base calculation to decide. But how?
An app profile website is on its way
This June, 1600 Avenue, a 501c3 non-profit organization www.1600Avenue.com, in partnership with Redmorph will develop the world's first, fully comprehensive website + database. The sole purpose is to profile all apps worldwide, who are focused on Covid-19 related themes.
This service will be offered for free, in the name of freedom. This website will be a single source, a go-to, for people, organizations and journalists to find the complete truth behind these apps.
Method
The methodology used will profile everything about these apps and will be constantly updated, as new versions of apps are released. This website and the technology behind it will empower people in their approach to Covid-19.
How? Because, during this pandemic people will have direct access to the Truth, not an interpreted one. People will have facts about the Covid-19 apps and can decide for themselves what apps are malicious, and which deserve their trust.
For each app, the profiling methodology will include the following:
App version history
App Developer Company:

Privacy policy and terms – what it contains from privacy and data perspective
Privacy & Data control by user – anonymization, encryption, ability to ask data being deleted later on their server, etc.
Reputation
# Users

Permissions & technology (BT) used
3rd party SDKs included
Network connection made and frequency of these connections daily
Geo location of servers that the app is connecting with
OS interactions and background behavior
Other for information relevant but not exclusively in one of the previous categories.
Making the aforementioned profiling criteria available (points 1-8 above), will allow facts regarding the true intentions of each Covid-19 app to be made public.
With facts being made available, Media outlets can regularly use the website to report region by region bad actors. Bottom line, apps that are serving society should be championed and those trying to exploit society should be blatantly exposed.
More information means less fear.
How can you help? There is great power in numbers. Given the nature of this initiative, the truth is the more we work collectively, the more people can gain awareness, fact-based information, guidance, and support. We want media, universities, public education institutions, political activitists, and socially responsible technologists to all work with us and become a partner. More information means less fear.
1600 Avenue is a medium for using technology to first, further individual empowerment and secondly, protecting society online. Please join us and help in the following ways:
Helping with data collection i.e. submitting information about Covid-19 apps in various countries (Note: Users are being targeted and apps are visible in only certain countries, so this is important. Many times apps are released in a specific region only). Do not be a bystander. If an app in your country is not listed on the website, please inform us.
Blogging and creating regional awareness. Be the voice for your community.
Participation is key. Donate, big or small, to support the maintenance of the free website. NOT REQUIRED.
Legal help or lobbying with congress for laws/support. Privacy is a right worth fighting for.
Ultimately, the power and wonder of technology to solve problems, and crises for society is something that should never be held from the people. Even in the fear driven, uncertain climate of Covid-19, we hope to make there be one less thing for people to worry about.
Yes we need contact tracing, but not at the expense of tracing apps that ignore privacy concerns, identifying every user, and tracking people 24 hours a day, 7 days a week.
Back to Ms. Alice Walker, when she paraphrased "A long walk to freedom", let her remind us now, that it can be a long road toward freedoms and privacy protections online becoming the norm. The steps society takes going forward during this era must be thoughtful and deliberate.
Technology should empower decision making by private citizens, not dictate or control it.
This statement is not a reference to conspiracy theories or a deep state controlling these apps, but rather a call to action. Take control of your smartphone, and any decision regarding health, beliefs, privacy, personal information, etc.
You ensure your journey in life is always a path taken, not one dictated!