24 Apr 2023
Autobahn Security Named Winner of the Coveted Global InfoSec Awards during RSA Conference 2023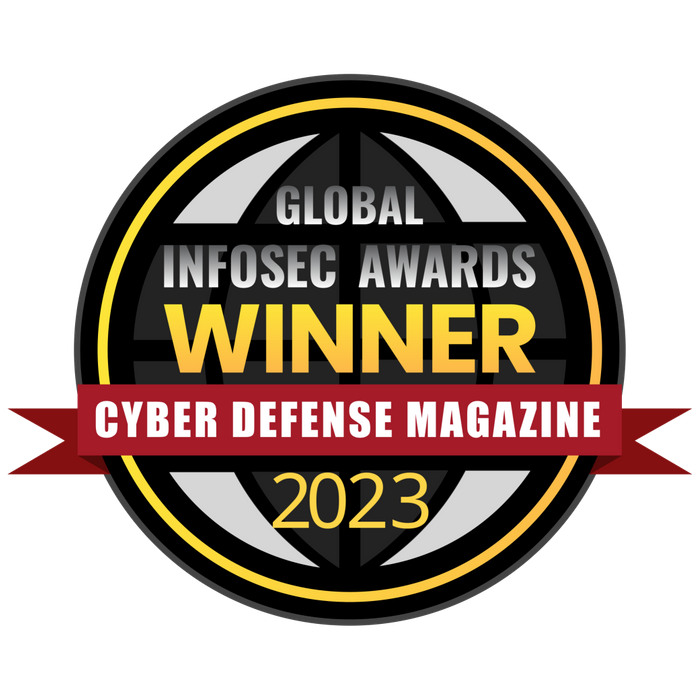 SAN FRANCISCO (BUSINESSWIRE) APRIL 24, 2023 – Autobahn Security is proud to announce we have won the following award from Cyber Defense Magazine (CDM), the industry's leading electronic information security magazine: Next Gen Vulnerability Assessment, Prioritization and Management
"We're thrilled to receive one of the most prestigious and coveted cybersecurity awards in the world from Cyber Defense Magazine, during their 11th anniversary as an independent cybersecurity news and information provider. We knew the competition would be tough and with top judges who are leading infosec experts from around the globe, we couldn't be more pleased," said Aleksander Groshev, CEO of Autobahn Security.
"Autobahn Security embodies three major features we judges look for to become winners: understanding tomorrow's threats, today, providing a cost-effective solution and innovating in unexpected ways that can help mitigate cyber risk and get one step ahead of the next breach," said Gary S. Miliefsky, Publisher of Cyber Defense Magazine.
We're thrilled to be a member on this coveted group of winners, located here: http://www.cyberdefenseawards.com/
About Autobahn Security:
More than a decade of experience in IT security consultancy
We began our journey as early as 2010, upon founding the renowned security consultancy Security Research Labs (SRLabs). In 2019, we started to successfully develop our new cyber security platform within SRLabs, signing our first customers as of 2020. Finally, in 2021, we officially spun off from SR Labs and founded Autobahn Security. Since the early beginning, we are determined to radically simplify and automate vulnerability management for IT teams of medium sized to large organizations around the globe. More and more companies know about the risks imposed by hacking, at the same time lacking the IT-security expertise to take informed and quick counter measures.
Boosting IT-security of companies around the globe
Autobahn Security is a growing team of 80+ experts from 25+ nationalities, established in 5 countries. We're working hard to make Autobahn Security the No. 1 solution for improved hacking-resilience, striving to make cyber risks the least of your concerns. Relying on over a decade worth of experience in white hat hacking, cyber security research, and Fortune-500-consultancy, we've got what it takes to boost your IT-Security. We're proud that Autobahn Security is trusted by a growing number of clients across various industries in over 20 countries, and we're even happier when you become one of them!
Inventors of Cyber Fitness Workouts – vulnerability remediation for everyone
We're driven to solve the issue that IT teams worldwide use security scanners detecting huge amounts of vulnerabilities, while not offering solutions for remediation. Through our unique SaaS platform, we support your vulnerability management journey by prioritizing and remediating issues quickly and transparently. It is our absolute conviction that the solution lies within qualifying IT teams to secure their company against hackers. Autobahn Security's Cyber Fitness Workouts, our easy-to-follow remediation guides, enable IT teams to routinely and confidently remediate vulnerabilities, even without security know-how.
Taking support personal –guidance from beginning to end
We see vulnerabilities from a hacker's perspective. And we offer remediation from a non-security IT expert's perspective. Our Cyber Fitness Workouts are automated security know-how for IT teams. But we don't leave it at that. We offer personal support throughout the remediation process, until every question is answered, and until customers have successfully remediated their vulnerabilities.
Through our platform, we want companies to secure their networks quickly and reliably against hacking, at the same time remediating, freeing up resources and allocating budgets efficiently. We help achieve maximum transparency for management through measuring hacking resilience and benchmarking against industry peers. The Hackability Score summarizes the security posture of all your assets into one single figure.
About CDM InfoSec Awards
This is Cyber Defense Magazine's tenth year of honoring InfoSec innovators from around the Globe. Our submission requirements are for any startup, early stage, later stage, or public companies in the INFORMATION SECURITY (INFOSEC) space who believe they have a unique and compelling value proposition for their product or service. Learn more at www.cyberdefenseawards.com
About the Judging
The judges are CISSP, FMDHS, CEH, certified security professionals who voted based on their independent review of the company submitted materials on the website of each submission including but not limited to data sheets, white papers, product literature and other market variables. CDM has a flexible philosophy to find more innovative players with new and unique technologies, than the one with the most customers or money in the bank. CDM is always asking "What's Next?" so we are looking for best of breed, next generation InfoSec solutions.
About Cyber Defense Magazine
Cyber Defense Magazine is the premier source of cyber security news and information for InfoSec professions in business and government. We are managed and published by and for ethical, honest, passionate information security professionals. Our mission is to share cutting-edge knowledge, real-world stories and awards on the best ideas, products, and services in the information technology industry. We deliver electronic magazines every month online for free, and special editions exclusively for the RSA Conferences. CDM is a proud member of the